RuneScape
Private Server
Launcher
Download & play the Latest RuneScape Private Servers, all from one launcher.
Download
Play
Games
Virus
Screened
Filter
Servers
Automatic
Updates
Already 121 users installed the RSPS Launcher.
Currently 23 users are using the RSPS Launcher.
More Information and features below!
Server list & grid
Discover the latest RSPS to play by viewing the server list - available in two viewing modes: List & Grid.
Featured servers
Stand out among other servers by featuring your RSPS on a carousel slider conveniently located on the homepage of the launcher.
Live player count

Easily monitor the number of players in every server to find the perfect size of RSPS for you.

Filter system
Seamlessly explore the server list to narrow your results to the RSPS version you desire.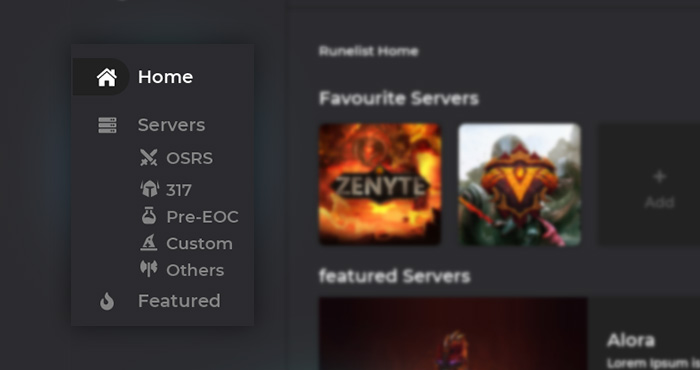 Theme customization

RSPS Launcher offers users the choice between light and dark theme modes to suit your style.

Settings
Quickly change your desired settings for pop-up notifications, theme, language, load-up on launch, & more.

Virus protection

Reduce the chances of viruses with a protective system that constantly scans all server updates before they hit your computer.

Auto-Updater
RSPS Launcher checks for server updates every 5 minutes to ensure you are always playing the most current version.

Notifications

Optionally receive notifications directly on your desktop to notify of server updates & other critical information.

Favorite Servers
Easily save the servers you enjoy playing the most or would like to save for later.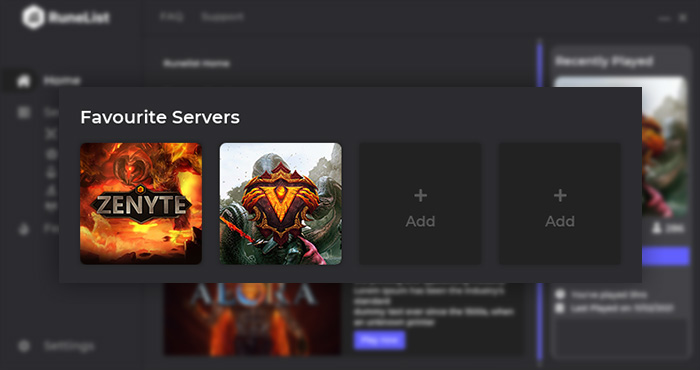 Language system

Choose between countless language options to suit your preferred means of communication.